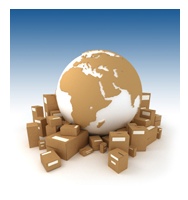 Express Kargo is one of the leading freight forwarders in India. Being well connected with the highest local and national associations, we provide the entire gamut of forwarding services. We were incorporated in 1977 and have grown to become a modern enterprise with latest infrastructure, branches and associates across India along with a dedicated team of 100+ employees.
The hallmarks of EKF are Transparency, professionalism, domain knowledge and dedicated personnel who believe in service with a personal touch. Our focus is on the entire gamut of Freight Forwarding functions in the industry. For details on our services, click here. We are regarded as specialists in handling ODC cargo, Live animals, DGR cargo, Airline products and Diplomatic cargo.
Our Industry affiliations and memberships include - FIATA, IATA, FFFAI, C5C, JCtrans and Rufaa.